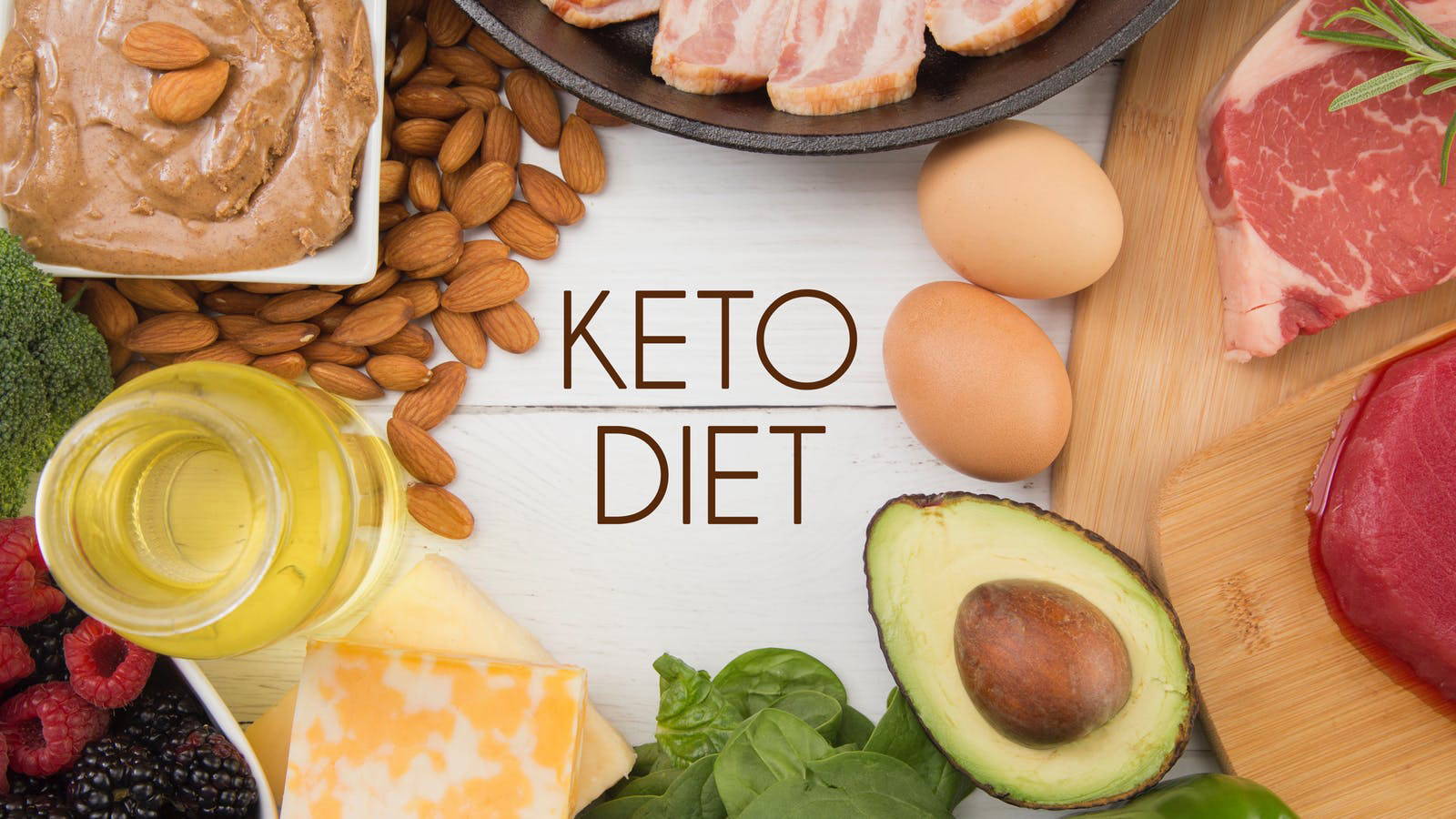 Introduction to the Keto Diet
The ketogenic diet (better known simply as keto diet) has exploded in popularity over recent years. The reason behind this surge in popularity is due to the health and weight loss benefits that it has to offer. This is not just a false claim, though. There are scientific studies to back up the beneficial claims of keto diet. According to studies, a low-carb and high-fat diet is effective for people trying to lose weight, as well as those with diabetes and epilepsy.
To those who are new to this kind of diet, this might seem challenging. But in reality, there are many nutritious foods out there that are a good fit for your keto diet plan. To help you get started, it is important to identify what types of food are ideal for this kind of diet so you can get the most benefit out of it



Foods to Eat on a Ketogenic Diet
Use this guide to determine what types of food will give you the nutrients you need while on a keto diet
Low-Carb Vegetables
Choose vegetables that are non-starchy and low in carbohydrates to integrate into your keto diet. There are many of them that are high in nutritional value, specifically vitamin C and other minerals. When choosing what vegetables to eat, always look at the digestible carb count to ensure that they are not absorbed by the body. A few good examples of starchy vegetables are potatoes, beets, and yams. Consuming these types of vegetables will provide you with all the carbohydrates you need for the day. If you want to limit carb intake, opt for cruciferous vegetables instead like broccoli, cauliflower, or kale. They are good substitutes for the high-carb vegetables mentioned above.
Meat and Poultry
Consuming meat and poultry is a good component of a keto diet. In fact, these two are considered as staples in this type of diet. Meat and poultry do not have carbohydrates. And yet, they are packed with B vitamins and minerals such as zinc, potassium, and selenium. They are also a good source of protein that is known to preserve your muscle mass if you switch to a low-carb diet. A study has shown that consuming diets rich in fatty meat has led to higher levels of good cholesterol (versus low-fat, high-carb diet). When choosing meat to add into this kind of diet, be sure to choose grass-fed ones, though. This will give you a higher amount of omega-3 fatty acid and antioxidants.
Eggs
Eggs are another staple in the keto diet. It is also one of the healthiest and most versatile types of food around. A single piece of egg contains a gram of carbs and less than 6 grams of protein. Hence, it is the quintessential keto food item. There are also many other benefits to eggs that make it a healthy addition to your low-carb diet. It is known to trigger hormones that make you feel fuller so you are more likely to eat less. It can also aid in lowering your calorie intake for up to 24 hours. In addition, the yolk of an egg is filled with nutrients such as antioxidants that benefit your eye and heart health. But be very careful when consuming too many eggs as it is linked to high cholesterol.
Seafood
If you want to vary your protein source in a keto diet, seafood is a good option. Fish and other types of shellfish are keto-friendly, so this is good news for seafood lovers. Salmon, for example, is high in selenium, potassium, and B vitamins while being relatively carb-free. The amount of carbohydrates does vary from one type of shellfish to another – make sure you take time to learn about the carb content for each to make your decision. To give you an idea, the following types of shellfish are a safe bet for a keto-friendly diet: clams, mussels, oysters, octopus, and squid. Aside from salmon, mackerel and sardines are other good alternatives that are also high in omega-3 fatty acids. They are recommended for obese or overweight people who are trying to shed off excess weight. Ideally, you need to get at least two servings of seafood per week.
Nuts and Seeds
Adding nuts and seeds to your diet will not only enrich the benefits of your keto diet, but also give you plenty of nutrients. Various types of nuts and seeds are low in carbs and high in fat (the good kind). Nuts and seeds are also good sources of fiber. This means that you feel fuller and absorb fewer calories. The best types of nuts and seeds to incorporate into your keto diet are as follows: almonds, walnuts, pistachios, macadamia nuts, pecan, cashews, pumpkin seeds, sesame seeds, chia seeds, and flaxseed.
Berries
The health benefits of berries when incorporated to your diet are widely known. In general, fruits are good components to add to your keto diet, but you can amplify those benefits when you choose to consume berries regularly. Berries are high in fiber and low in carbs, which makes it ideal for a keto diet. Some examples of berries to add to your diet include blackberries, blueberries, strawberries, and raspberries. Aside from being high in fiber, these fruits are packed with antioxidants. This enables you to be protected from certain diseases and to reduce inflammation.
Olives (and Olive Oil)
Consuming olives or cooking with olive oil can bring about the same benefits you would expect from a ketogenic diet. A specific type of antioxidant known as oleuropein is a good source of anti-inflammatory properties that can protect cells from damage. There are also plenty of studies that show how olives can prevent bone loss and lower blood pressure. The carb content in olives vary greatly depending on the size. But since they are also rich in fiber, the carbs are easily digestible. Olive oil brings about as many health benefits as olive does. It is rich in oleic acid, which is a type of monosaturated fat that is known to lower risk for heart diseases. You can also go for extra virgin olive oil, which contains phenols (an antioxidant) that protect your heart health.
Dark Chocolate
Indulging in chocolate, especially dark ones, is acceptable in a keto diet. Cocoa, the main source of chocolate, is referred to as a "super fruit" because it is packed with antioxidants. Dark chocolate is a good source of flavanols that can reduce blood pressure, maintain healthy arteries, and lower your risk for heart disease. When including dark chocolate (and cocoa powder) in your diet, make sure they are 70% cocoa solids (or higher).
Other Keto-Friendly Food Items
Are you looking for more food items to add to your diet list? Just click below to receive a free copy of our Keto Food Cheat Sheet.

This has really helped me to follow the impact of what I eat and my training (I'm a runner). It's enabled me to see that even if I take carbs before and after an intense run (and even with a slice of pizza for lunch!) by late afternoon I am at 0.6 on my machine, which is high for me. The kit is easy to use, portable and has taken away the guesswork! I can recommend!
Excellent overseas delivery and service

I was a first time purchaser and had lots of questions regarding currency , billing and shipping. The staff at Best Ketone Test was responsive, polite and patience in answering all my inquiries.I bought the ketonian plus kit with Bluetooth adapter and everything arrived in perfect condition and duties already paid. Overall I could not be happier with this purchase.I have researched other amazon supplier for refill of the glucose and ketone strips but no one can beat bestketonetest prices.Highly recommended.

We've been eating low carb for years but never checking our Ketones. This meter works great! The strips don't take much blood to work, the "pen" that you put the lancets in to prick your finger is fast and easy to use as is the meter itself. Having a few blood sugar strips helped ease our minds as well by letting us confirm that our blood sugar, hemoglobin and hematocrit levels were right where we needed them to be. My husband and I each got our own meters so the stored data is very helpful! I highly recommend this meter and kit!
A ketogenic diet is specific; the entire point is to eat foods that get you into ketosis and keep you there. But it's not just eating keto-friendly foods that influences your ketone levels. The amount of food you eat and your specific reactions to foods and activities can affect your ketone levels and blood-glucose levels, which in turn can affect your success with ketosis. This means you can be doing everything "right" and still struggle to reach the levels of ketosis you desire. The only way to find out is to test your ketone levels.
Monitoring your ketones gives you insight into how your body is responding. It also gives you clues and opportunity to adjust your diet a little more. Perhaps you want to tweak you carbs or you want to identify trigger foods. Testing allows you to see how minor adjustments affect your results and allows you the capability to discover which foods have the most impact on your ketone levels, good and bad. Or perhaps you want to see how your ketone levels respond to various stimuli, such as exercising or eating a specific type of keto-friendly sugar. Again, the only way to find out is to test.But which test is the best for the most reliable results? Is it blood testing? breath testing, or urine testing? The unequivocal answer is blood-ketone testing; it's the gold standard for testing your ketones.

Whether testing ketones to confirm the effectiveness of a nutrition, exercise, or wellness plan, the most accurate and reliable way to accurately test your ketone levels is with a blood meter. Although urine and breath tests show ketones, these tests don't give accurate depictions of your blood-ketone levels and they don't test the right kind of ketones. This inaccuracy can lead to false conclusions of whether or not you are in ketosis as well as a false understanding of how your body is responding to different variables while on a ketogenic diet or therapies.
Everything You Need To Get Started
Check out our hands-on video
Join the Best Ketone Test Free VIP Club and Get Our Handy Keto Friendly Foods Cheat Sheet!